Article #3: Scale product, people, and processes
2022 has been by far the biggest year at Wiz-Team, with the delivery of the Commonwealth Games and the FIFA World Cup. And yet, 2023 and the years to come are set to top this record with the company's involvement in the world's largest sport events.
So how is Wiz-Team preparing and scaling up its operations, and more broadly the organisation, to meet unprecedented market demands and grow sustainably?
In 2023, Wiz-Team is delivering a host of services and support, both on the ground and in the cloud, across a record number of major sport events and institutional meetings. This summer alone, Wiz-Team will be in action at the Special Olympics World Games, the ANOC World Beach Games, the FIBA World Cup 2023, and the Women's Football World Cup, as well as multiple events for European institutions, to list but a few.
Taking on such projects as a young company requires courage, confidence, competence, and… smart scaling.
As Wiz-Team's Chief Operations Officer (COO) Tim Goethals shares: "This year, our focus is on scaling and adjusting our organisational structure so that Wiz-Team is set for a sustainable future. The upscaling of our event management platform Event-Works is crucial, but we should not underestimate the importance of creating more compliant and efficient processes, as well as the scaling and growth of our development and delivery teams. All are interconnected and need to go hand-in-hand."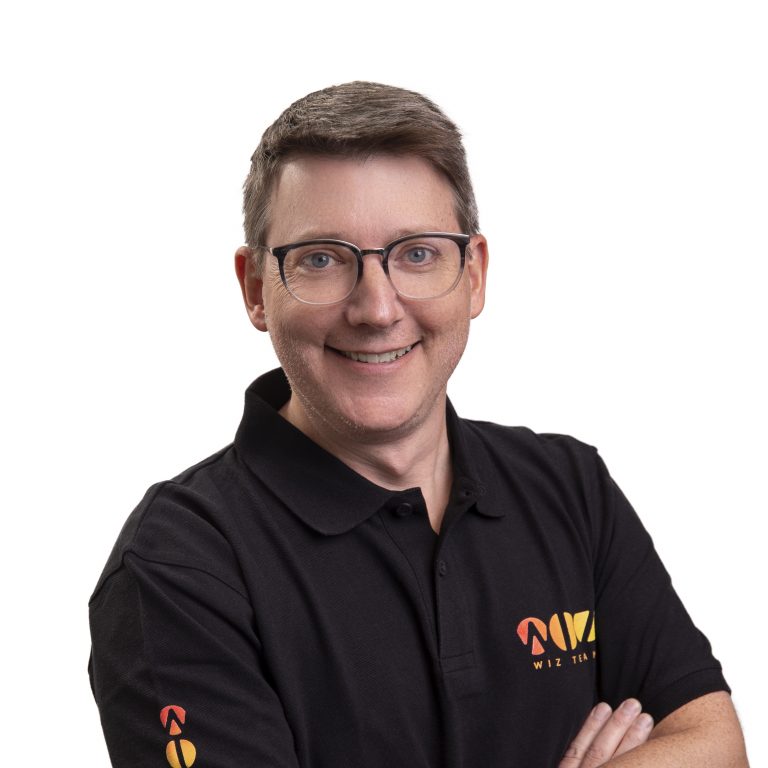 He adds: "Scaling up our products, people, and processes in order to meet the unprecedented market demand is a very exciting development but it needs careful planning if we want to live up to our own standards of event management and delivery."
Today, the scaling up of Wiz-Team is possible thanks to a successful capital increase and an investment from eleven external strategic investors, a growing foundation of internal experience and expertise, as well as an expanding portfolio of strategic partnerships.
To optimise Event-Works for the major events it will help to deliver in the future, Wiz-Team is progressively growing its product and the product development teams.
"We are evolving Event-Works not only for the major sport events we have been contracted for, but also with a view to large-scale events of other sectors," explains Stefano Rigat, Head of Wiz-Team Italia and one the company's product development leaders. "The big challenge is to build a sophisticated product which can work for all, is easy to configure and reusable. It's a huge opportunity and the return on investment could be considerable. It's now or never."
Stefano knows one needs the right people to get there and what it entails to scale up teams. Before joining Wiz-Team, he worked for 17 years at Deltatre, which counted 90 employees upon his arrival and more than 1000 people when he left in 2022. Under his leadership, his own team in Torino has grown considerably during the last 12 months. The team of 15 product-focused people (and counting) increases Wiz-Team's global product arm by more than 30%.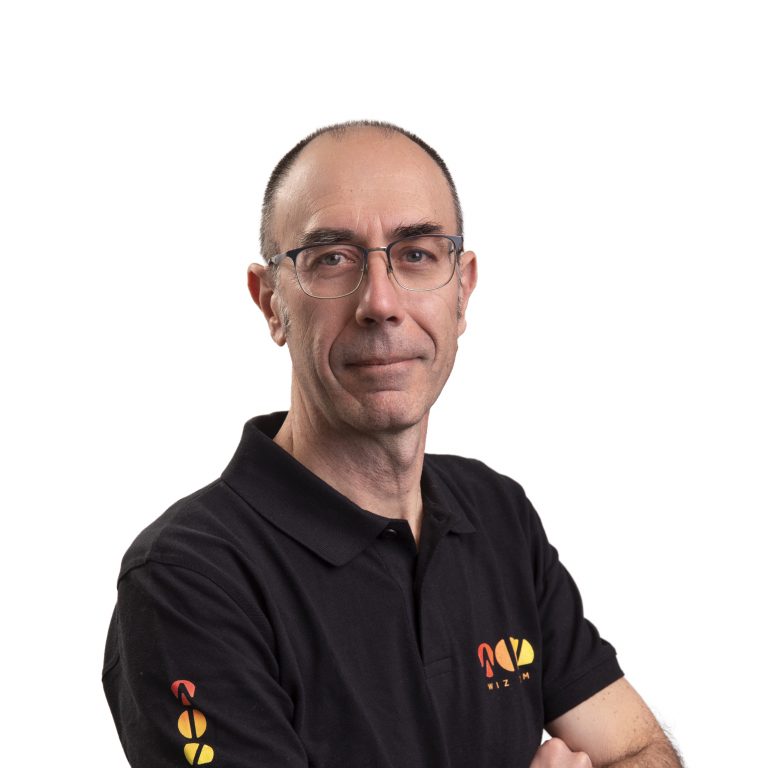 People at the heart of delivery
As the product team grows, so do the demands on delivery.  With a growing client portfolio and expansion of Wiz-Team's product catalogue, it is critically important Wiz-Team's delivery arm scales to match the breadth and the depth of the delivery demand.
"People have always been a key ingredient to Wiz-Team's success, and we are proud to be a people-centric company" emphasises Tim Goethals. "Our innovative technology enables the management and delivery of events from the cloud, but our people on the ground remain an essential part of our wholistic service offering and are central to our success."
Senior Programme Manager Cathy Chapman, who joined Wiz-Team last year with vast Games experience, explains: "Our delivery teams are in close contact with our customers. They know their challenges, their needs and what they want inside out."
She adds, "As former event managers themselves, they are providing important input on how to scale up our products from the customer perspective. At times, this dual role of product and project can be challenging in terms of capacity, but it is where we uniquely bridge the critical gap between business needs and product design."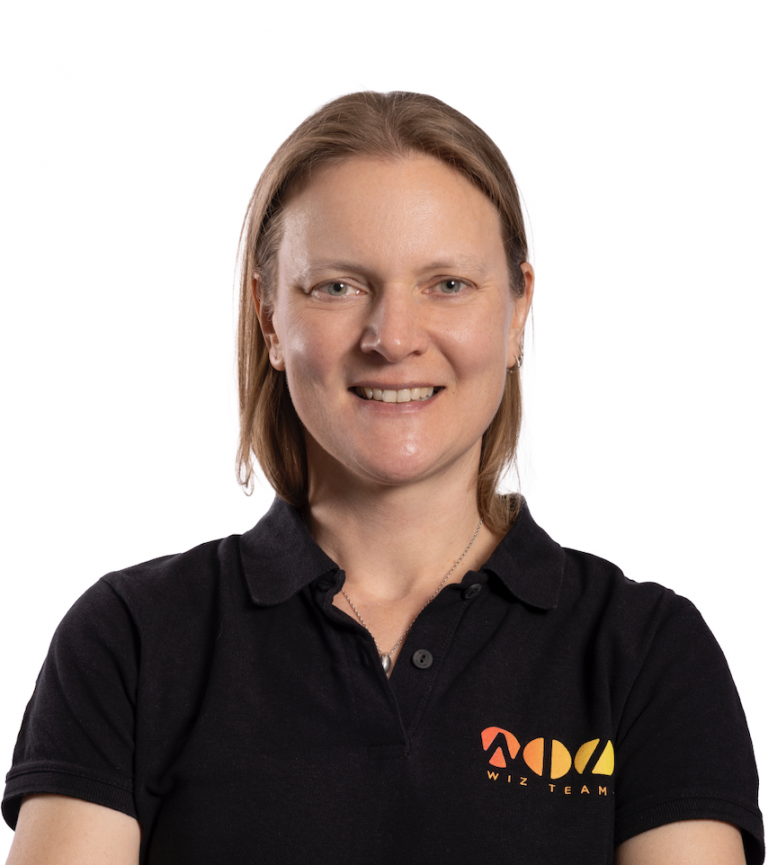 Cultivating and empowering an agile delivery team does not happen overnight. Wiz-Team knows they need to set up clear internal structure, processes, and tools to keep their ever-growing team supported, efficient, and accountable. It's about building a culture of working smarter, not harder.
To this end, Wiz-Team welcomed in April its first ever Chief of Staff, Florina Rohr-Knapp who is leading the implementation of a dynamic organisational structure, build Wiz-Team's capacity to scale delivery teams and individual's quickly, support the establishment of key knowledge management programmes, and delivery on a refreshed Wiz-Team professional development pathway.
As the management team continues to raise the bar across product, people, and processes to match market demand, they continue to keep their feet rooted squarely on the ground and at the heart of what Wiz-Team is as an organisation. COO Tim Goethals concludes: "We are indeed scaling rapidly; it is exciting and requires a lot of planning alongside a lot of execution across the entire organisation. Now more than ever we must remain connected to each other and to the spirit of Wiz-Team."
In the next article of this series: "Culture, connection, and communication: The glue in growth;" meet our new Chief of Staff Florina Rohr-Knapp and learn about her instrumental role in supporting Wiz-Team's growth across all of Wiz-Team's locations.
#WizJourney