Article #4: Culture, connection, and communication
Wiz-Team has welcomed its first ever Chief of Staff, Flurina Rohr-Knapp, to lead the implementation of a dynamic organisational structure and support with internal professional development pathways. We caught up with the hospitality, events, and management professional to learn more about her instrumental role in supporting Wiz-Team's continued growth across all its locations and how to work smarter, not harder.
In the past year, Wiz-Team has grown considerably as it scales up both its operations and organisation to meet market demands and deliver several major global sport and industry events. As Chief of Staff and a member of Wiz-Team's newly established senior leadership team, Flurina Rohr-Knapp is helping oversee the ever-growing team at the head offices in Switzerland as well as the Belgium, Italy, and Ukraine offices, and ensure staff have the means and guidance they need to be successful in each of their roles while Wiz-Team continues to grow.
Flurina Rohr-Knapp's arrival at Wiz-Team could not be timelier. In the past 12 months, the Wiz-Team Italia branch has grown from 3 to 10 people, five new hires have joined the headquarters in Lausanne, and Wiz-Team Ukraine has doubled in size adding over 15 people in the same period.  With more new arrivals planned in the coming months in both product and delivery across all locations and an operationally-packed summer ahead – where does one start?
"In an ideal world, one would pause ongoing business while defining and implementing a new organisational strategy and then resume activities – but that would be too easy, and hardly feasible", shares the new Chief of Staff. Her priority is then "to help the organisation and workforce adjust" to internal scaling and ease any "growing pains" while maintaining "business as usual".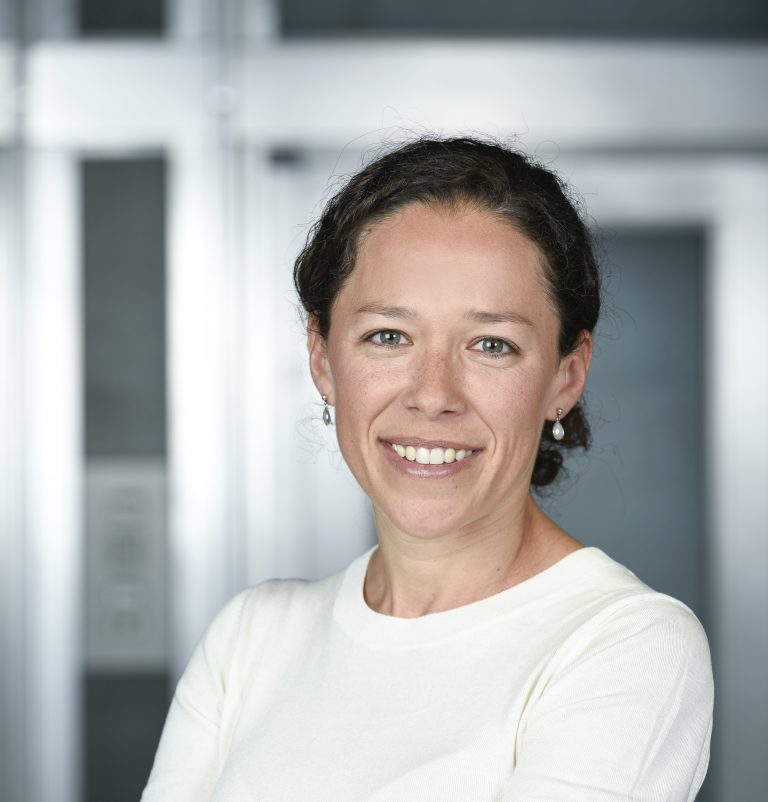 Flurina joins Wiz-Team from a private insurance company where she followed a ten-year scaling journey of the company's Communication & Sponsoring strategy. From team and organisational strategy to brand positioning, Rohr-Knapp is well-versed in growth and change and will be imparting her invaluable experience and knowledge to support Wiz-Team with its next chapter.
She explains: "In my previous job, I arrived at the very beginning of a major growth process. As we grew, critical to our success was: establishing professionalism within the team, defining processes, role distribution, structuring – all without creating silos and working together. While in many ways each enterprise is unique, any business undergoing growth, and especially rapid growth, will face similar questions and challenges for which they must prepare for."
Two months into the job, and Rohr-Knapp has wasted no time. First on her to-do list is to listen: "I took the time to meet each member of the organisation for a 1:1 to understand what they do, who they work with, how they work, and really listen to what they want from their jobs, their employer, and how they feel I can best support them".   
Next, the focus turns to adapting internal systems: "Scaling a business brings its pain points. For instance, systems can be strained by scaling, so developing or refining and streamlining systems and processes are needed to ensure sustainable growth. This includes setting up new or additional lines of management and expanding the management force, as Wiz-Team are doing. While rapid company growth is very exciting, I know from experience that it does require a certain adjustment from all parties – both in processes and in mindsets – as well as managing expectations and possible concerns from the workforce."
Also key as a business matures is centralising internal communication channels: "With more teams comes a risk of silos. Extending, structuring, and professionalising internal communication channels to bring everyone from the organisation onto the same platforms, and page, is essential to uniting people across the different teams and locations and improving workflows."
At Wiz-Team, we know that clear internal structure, processes, and tools are needed to keep our ever-growing team supported, efficient, and accountable. But according to Rohr-Knapp, that is "easier to put in place than culture".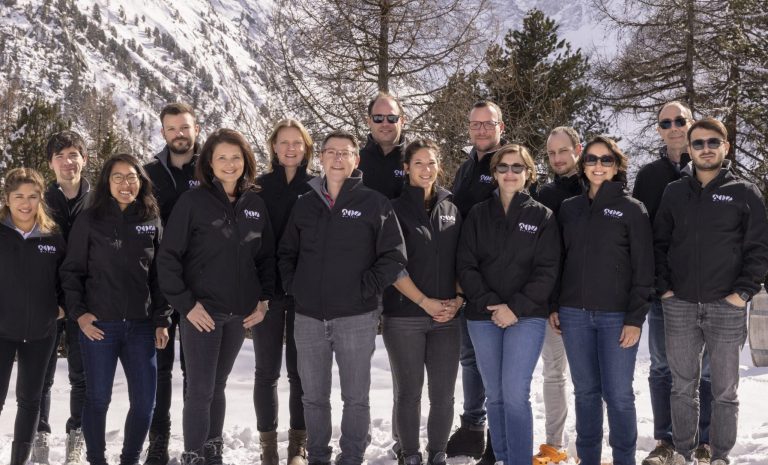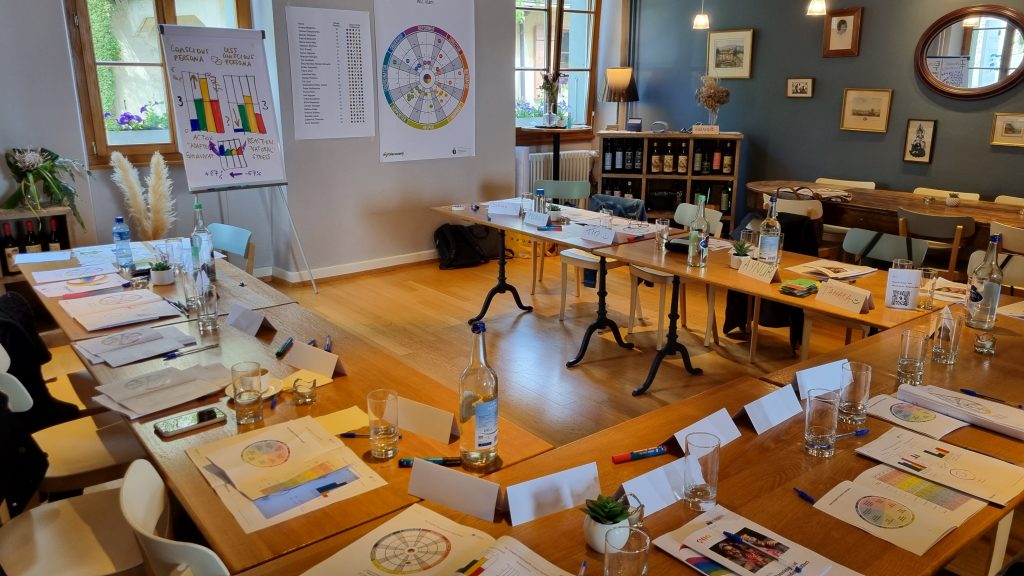 It's widely acknowledged that the biggest challenge for any organisation is creating a sense of belonging for employees from diverse professional and personal backgrounds. With profiles ranging from client-facing delivery teams to back-end software developers, originating from over 10 different countries, speaking over 18 languages, and representing Gen X to digital natives – Wiz-Team is proud to boast of a diverse workforce.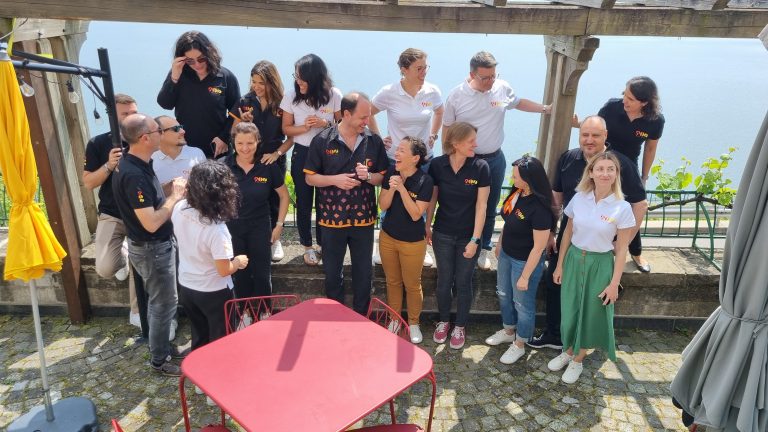 However, mindful of connection and community, Wiz-Team has worked on bringing together colleagues from all different locations and across all levels of the organisation for ongoing off-site interactive team-building days.
"Gathering people together, sharing the way they work, getting them to know each other are central to building that culture", says Rohr-Knapp who plans on continuing such annual appointments. "In May, Wiz-Team organised a leadership day to focus solely on the question of how to work better together. It's not every day or every organisation that you see the CEO and COO take part in such activities, so I'm impressed that Johann and Tim are not only present, but actively involved in such days. After all, trust grows through connection."
From building Wiz-Team's capacity to scale delivery teams and individual's quickly to supporting the establishment of key knowledge management programmes and developing a refreshed Wiz-Team professional development pathway – Flurina Rohr-Knapp is eager to help Wiz-Team manage its energy, empower its workforce, and optimise its resources available as it grows to ultimately "work smarter, not harder".