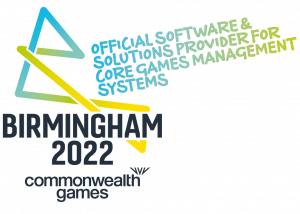 Wiz-Team just revealed its brand-new Sport Entries and Qualifications (SEQ) module as the latest addition to the suite of Event-Works Games applications. Last week, more than 100 delegation leaders from 82 nations snatched a first look during the virtual Chefs de Mission seminar for the Birmingham 2022 Commonwealth Games.
Wiz-Team's new SEQ application, at its core, aims to bring flexibility and fluidity back into this highly nuanced and interdependent Games process.  The objective is to give delegation managers greater autonomy and transparency into the management of their athletes' data journey. Inspired by SEQ managers from NOCs to LOCs, the Event-Works SEQ module is designed to empower users and stakeholders to configure their own solutions that work to build consistency and intuitiveness into one of the Games' most complex and critical tasks.
Last week in Birmingham, during dedicated breakout sessions, the Birmingham 2022 SEQ team walked the Chefs de Mission through the core sport entries and qualification processes for the Commonwealth Games.  The redesigned EW SEQ module brings quota management, sport entries, entries finalisation, and late athlete replacement all under one seamless interface; an interface that is fully integrated with the Event-Works accreditation application too!  Meaning that from one interface a delegation leader can manage the full data journey of their athletes from the start of registration to the start blocks.
We will keep challenging the status-quo; so, stay tuned for more exciting news because this is just the beginning…*