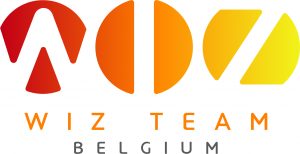 Wiz-Team is looking for a new Head of Belgium Operations to join our team to help us become the leading innovator, trusted partner, and preferred provider of integrated event solutions in the government and NGO industry sector. The ideal candidate will be self-motivated, driven, energetic, pro-active and creative as well as highly analytical, obsessed with customer experience and loves moving quickly.
Click here to read the full job description and submit your application.
The Head of Belgium Operations, to be based in Brussels, will be responsible for overseeing the successful delivery and support of our solutions, managing complex projects, and ensuring high-quality and consistent experiences for our clients.  As a key member of our Operations leadership, our new colleague will work cross-collaboratively with our Operations team in Switzerland to optimise and standardise the delivery of our products, processes, and support services to all our clients.
Created in 2012, Wiz-Team is a fast-evolving company and we are looking for team members who will grow with us, take on new responsibilities as we develop, and join us in innovating the way the events community plans and delivers event experiences tomorrow.