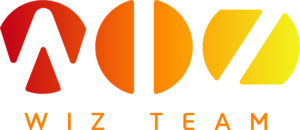 At Wiz-Team, we are all about great people! We are therefore excited to announce that Danielle Lopez will be joining our team as of November. Danielle will become our new Head of Strategy & Business Optimization and, as such, support us in developing new products and services. 
Danielle has it all: a scientific mind, a positive and competitive spirit, vast event experience and… an impressive collection of achievements from her time as an elite softball player (including a silver medal from the PanAm Games)!
With an academic background, Danielle served for 6 years in different event management, strategic planning, and operational roles at USOPC. Danielle has planned and delivered on over 10 multi-sport and international events from the athlete, the National Olympic Committee, and the Local Organising Committee perspective. 
In less than 2 months, you can meet her in our offices in Lausanne or in the virtual Wiz-Team space. We're sure she'll be all too happy to get your recommendations on what fun outdoor activities to do in the beautiful Swiss Alps!