After a moving Opening Ceremony last weekend, the Special Olympics World Games are in full swing in the German capital of Berlin, and Wiz-Team is on the ground to support the smooth delivery of the world's largest inclusive sporting event. In addition to the 7'000 athletes who found this moment memorable, for Wiz-team's own Delivery Manager Lia Luzzi, this was bittersweet. For the past year, she has been working closely with the local organisers to develop and optimise our latest Games Management solutions – including putting leading the coordination and delivery of Wiz-Team's new Accommodation Pro module.
Behind the scenes with Lia Luzzi
"Wiz-Team is the result of at least five jobs I had in the past" begins Johann. Like others before him, the event manager turned tech entrepreneur saw what was missing and built a solution to fill the gap.
"Before starting Wiz-Team, I was working for a professional conference organiser, and they hired me to do data management for corporate events and incentive travel. We were looking for a solution on the market to help us manage the data we collected. We didn't find anything, so I said, ok, I'm just going to build it myself, and I started building applications on a small database system for our own professional needs."
Wiz-Team's founder would soon realise that he was not the only event manager interested in having such a data management tool at hand. Fellow event organisers and professionals were quick to notice and enquire how they too could have access to such a system. Encouraged by the apparent demand for and interest in what he was developing, Johann decided to make the entrepreneurial leap and armed with his ideas, an innovative digital solution in-the-making, and a portfolio of clients, Wiz-Team was born.
"What started as a goal to make my personal day-to-day life easier as an event manager has grown beyond my wildest imagination. Here we are, 10-years later, serving and empowering event managers around the globe."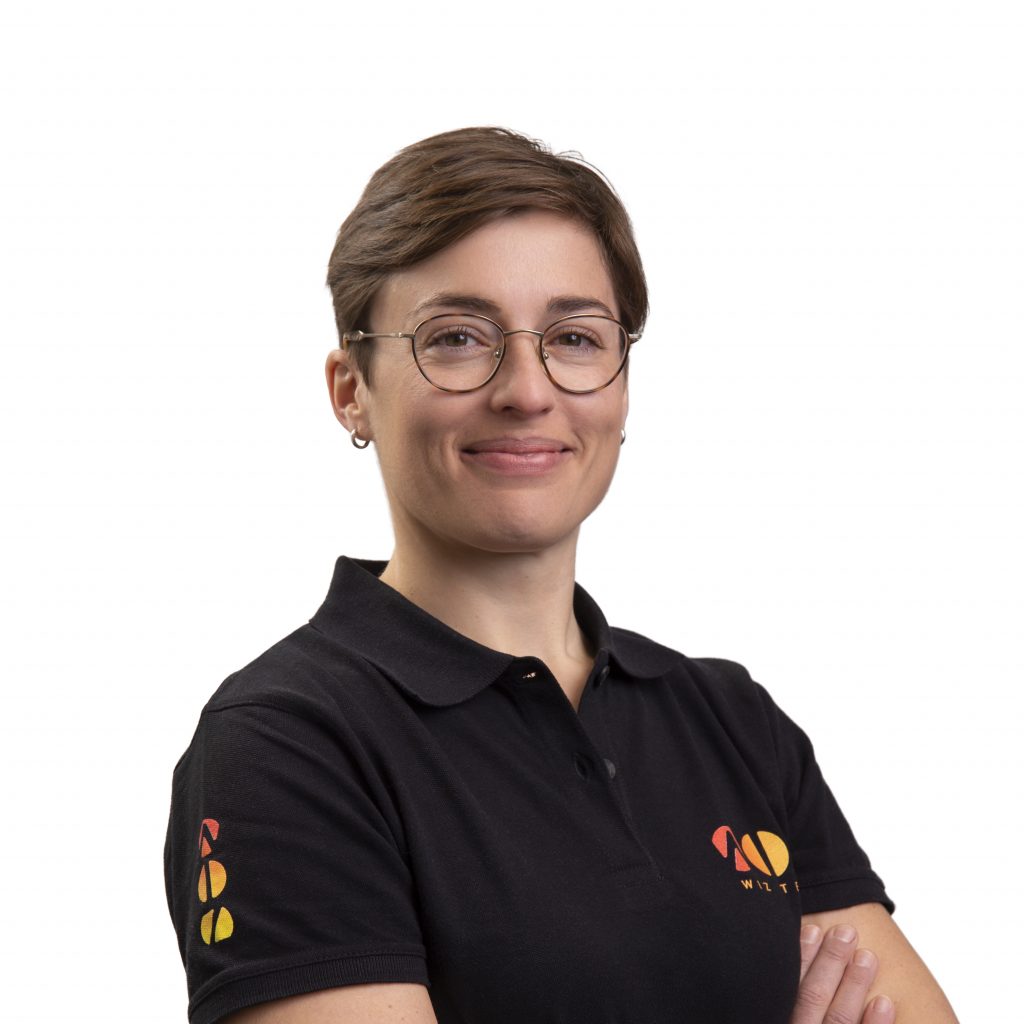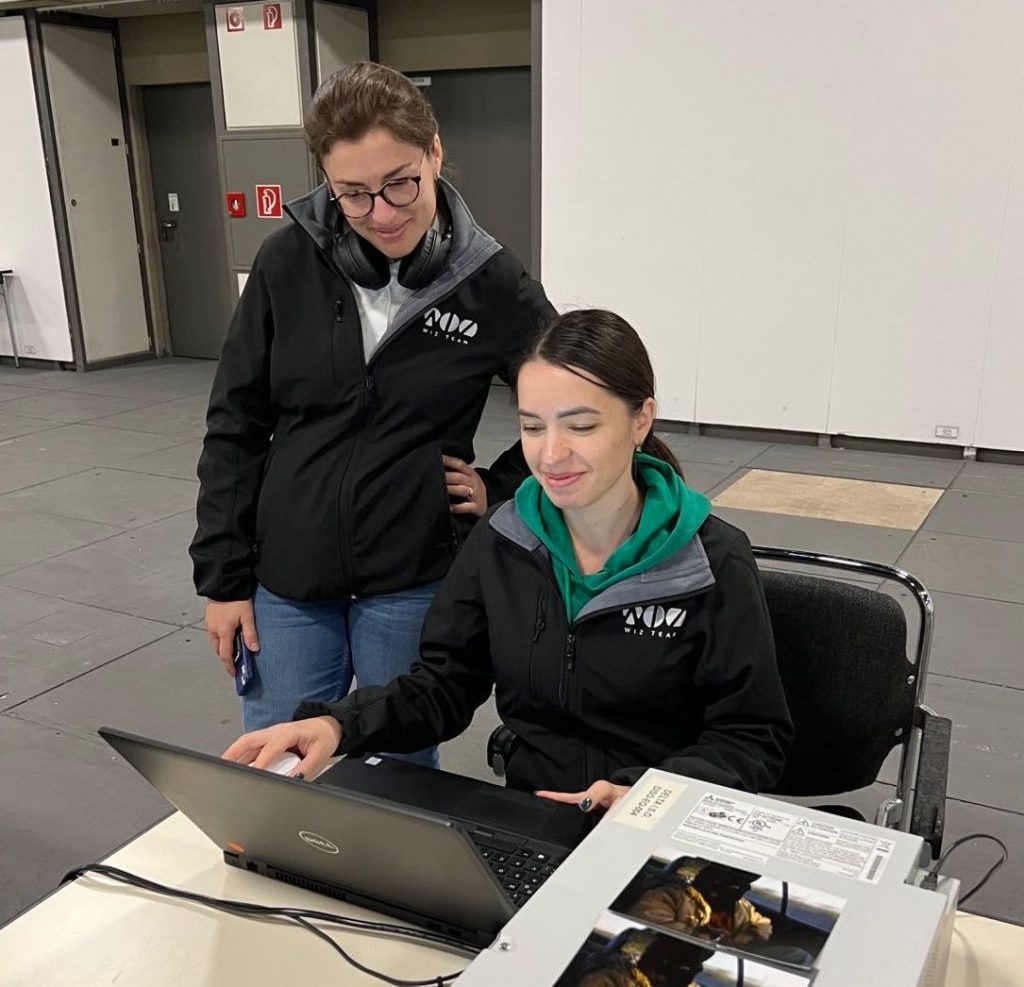 "It's just wonderful and rewarding to see everything coming together here at the World Games in Berlin," shares Lia. She goes on to explain: "As an Official Supporter, we began working with Special Olympics over a year ago and tested our brand new Accommodation Pro module at a smaller scale during the National Games last summer. Post-event, we then took the necessary time to further customise this innovative solution so it would meet the specific needs of the local organisers. We reviewed several details with them, tested again, cross-checked expectations, and here we are."
This is how Delivery Manager Lia played a cross-over role between product and delivery, working closely with our development teams.
She adds: "Trying to transform excel sheets into something tangible within our all-in-one event management platform Event-Works was very exciting. It was my first time working on developing something new, collaborating closely with our business analyst to make sure the logic behind the product doesn't only work for Special Olympics but also for other clients if needed."
Wiz-Team's strategy is to develop solutions that can benefit all clients and yet still be configured to meet individual needs. Lia and Wiz-Team's entire delivery team members are all former event managers who build strong relationships with the customers through shared experiences and genuine interest to know their challenges, their needs and what they expect from the technology they use. This unique approach to client support and product delivery positions our team members in a critical role bridging the gap between business needs and product design. The Special Olympics National and World Games were a perfect example of this approach.
While finetuning the advanced accommodation module, Wiz-Team was asked to also provide a solution for registration, accreditation, and sport entries data management. That's when Lia's scope and focus of work grew not only in size, but across new teams within the Special Olympics World Games organising committee.  Her experience working on some of our biggest Accreditation projects immediately was leveraged by her new counterparts. Agility and experience at its best!
"It was just an amazing learning opportunity," confides Lia. "The Special Olympics movement is quite unique, with certain ways of working and specific terminology, which added to the complexity, but also to the beauty of the project."
Now, Lia and some other of our team members have shifted into full event mode. On the ground, they are supporting the local organisers with system support and accreditation operations from the Uniform and Accreditation Centre (UAC).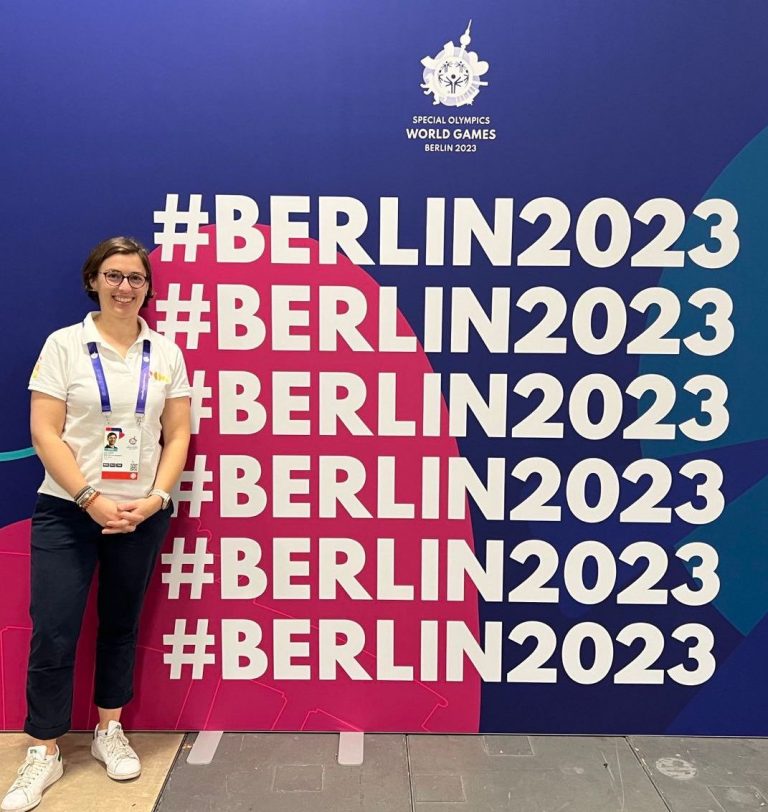 "The Games are here," Lia says. "The functional area teams are prepared, and though busy at times, things are working well.  With Opening Ceremony behind us, you can feel a bit of relief across the board.  It went off without a hitch and everyone is ready to celebrate and enjoy the Games!"
It has been an exciting journey for Wiz-Team as we accompany Special Olympics for more than a year now, and one that showcases well Wiz-Team's people-centric and functional approach – working as a team in-house as well as with the customer.
Providing solutions in the cloud is one important part, but aligning your people and processes on the ground to make it work is just as essential.
After all, as per the World Games Berlin 2023 motto: we're "unbeatable together"!