Event-Works' Accommodations module has a new look!
Only one more sleep until the official opening of the Special Olympics World Games in the German capital of Berlin! This means that the city is brimming with participants, spectators, and guests ready to kick off 9 days of exciting sport competitions and celebrations. It also means that thousands of hotel rooms are being filled across the city, a massive undertaking for every major event organiser; and…a perfect opportunity to introduce Event-Work's latest advanced module, Accommodations Pro. 
From 17 to 25 June 2023, Berlin will welcome 7,000 athletes with intellectual disabilities and unified partners from 190 countries to compete in 26 sports. The athletes will be supported by more than 3,000 coaches and 20,000 volunteers. That means +15,000 people with accommodation needs, and over 45,000 accreditations will be issued to ensure a smooth and safe event flow. This is where Wiz-Team comes into play. As Official Supporter, we are providing a highly innovative and fully integrated set of tools through our all-in-one 'Event-Works' platform to support the end-to-end participant journey from touchdown to take-off.
"We are particularly proud to launch our new accommodation module at this important event," reveals Wiz-Team's Chief Operating Officer Tim Goethals. "The solution underwent a first test at a much smaller scale during last year's Special Olympics National Games, also held in Berlin. We then took the time to apply our learnings and further improve the solution in close collaboration with the organisers to make sure everything is tailored to their needs. A great example of product optimisation made possible by the clear ideas of our client and, of course, the agility and skills of our development team."
At the World Games, Wiz-Team's new accommodation module is being used to manage the distribution of almost 84,000 rooms across 42 locations. Here is a snapshot of the new core features and functionalities, aimed at supporting accommodation teams across the events industry to operate smarter:
> room block management, allowing back-office users to not only create an accommodation inventory, but build blocks of inventory that can be allocated to stakeholders and clients by a range of accommodation parameters including room type, maximum capacity, and date ranges;
> room block allocation, linked to room block management, this feature allows the configuration of rules and parameters for the quick and accurate allocation of inventory by blocks to participant populations, groups, or categories;
> contracted and current room inventory management, enabling to keep track of what has originally been contracted with the hotels to then adapt and monitor the releases or increases of rooms;
> front-end allocation management, empowering external stakeholders (through a dedicated partner portal) to manage their room blocks by assigning their participants to actual rooms within their allotment. This allows them to self-service the creation of their rooming lists while tying all of their actions to inventory management features for back-office users; and
> accommodation office – a new back-office interface allowing the accommodation team to track the front-end allocation and approve the requests.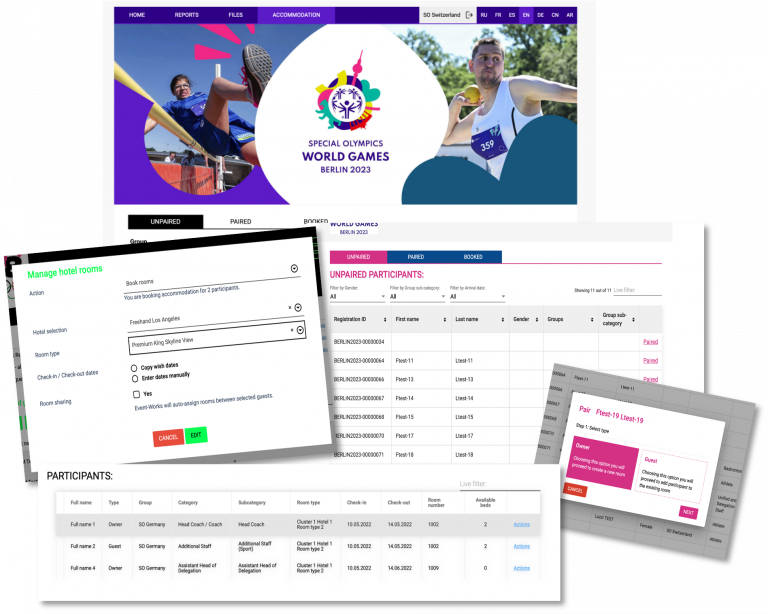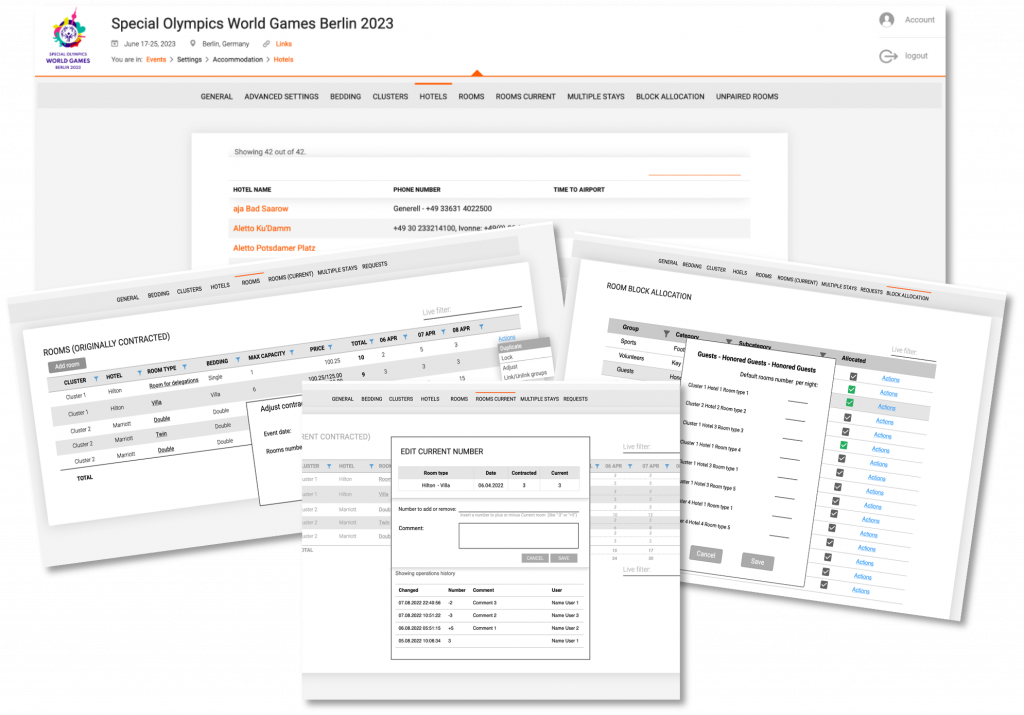 Lia Luzzi, Wiz-Team's lead Delivery Manager at the World Games, explains: "Thanks to these new functionalities, it is now much easier for the local organisers to handle the complex task of planning and allocating accommodation for so many people. The rooming lists are generated automatically and any changes to original plans can be followed-up on easily. Furthermore, our new way of front-end allocation empowered 185 delegations to manage their own allotments which proved highly efficient and took a significant burden off the organisers' shoulders."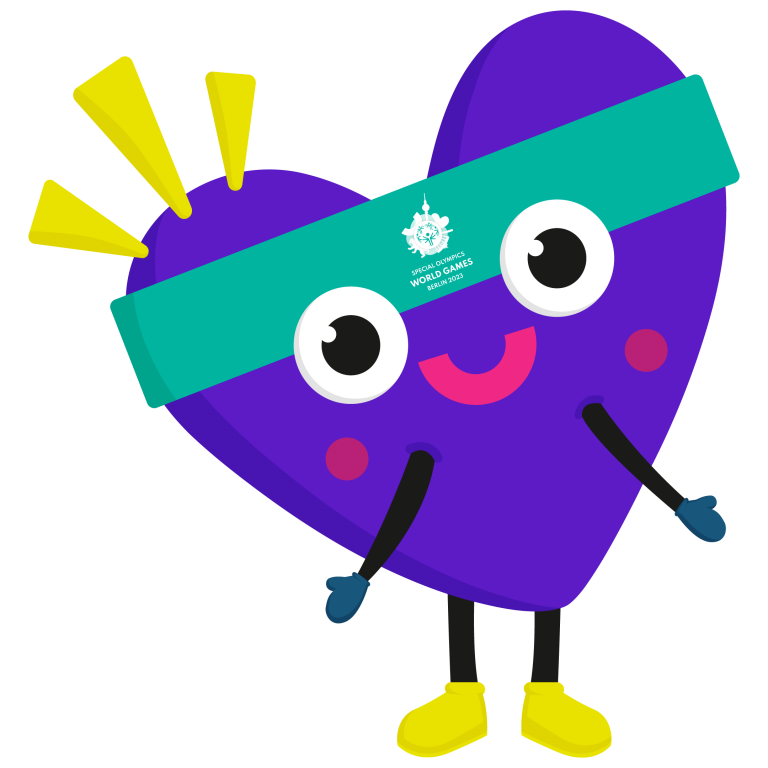 In addition to providing the accommodation management solution, Wiz-Team is delivering two other core functions to the Special Olympics World Games: the accreditation system and sport entries data management. These were a welcomed new addition to the scope of work Wiz-Team is delivering for Berlin 2023 allowing operational teams to bring more of the participant journey together under one integrated solution.
With Wiz-Team serving now as the accreditation provider, Event-Works would be central to the data capture and sharing across the Games technology ecosystem. Coordinating the data flows across all stakeholders and delivery partners is one of the most critical elements to the collective success of events at this scale.
"The logic surrounding data exchanges between different providers can be very complex," says Tim. "Alignment between providers, and technology teams is crucial…as are the tools used to facilitate fast, accurate, and reliable workflows."
Together with Special Olympic World Games technology team and Wiz-Team delivery partners TPT Hub and Iventis, Event-Works is leveraging a clever implementation of a middleware to optimise the incredible number of data exchanges required to deliver a seamless and integrated experience for both World Games attendees and the operational teams.
"This approach to integrations is one of our most preferred methods when multiple providers are involved," adds Tim. "The Special Olympics World Games team did a great job implementing this in their integration strategy and it has paid off in terms of efficiency and performance for both the technology and the people involved."