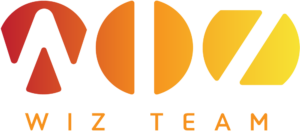 During last week's Open Question Webinar organised by Wiz-Team, European Athletics Logistics & Events Senior Coordinator Marie Anne Midy shared her learnings from the European Athletics Indoor Championships 2021, held earlier this month in Toruń, Poland. In particular, she explained how Wiz-Team's event management platform "Event-Works" (EW) facilitated the automation and monitoring of COVID-19 testing and the management of access control to venues within the pandemic context.
"It was the first time we operated a physical event since the pandemic outbreak", said Marie Anne. "It was quite challenging, and we learnt a lot, but we managed it successfully."
She shared: "The keys to this success were the integration of each participant's medical data into Event-Works; providing a QR-Code on the accreditation card linked to this data and controlling access accordingly; and the professional on-the-ground assistance by Wiz-Team."
More than 2000 participants underwent a comprehensive testing regime prior and during the event. The results of the tests were entered manually into the system. If a test was positive, access would be automatically denied when scanning the accreditation's QR code at one of the 13 venue access points. "It was a very user-friendly system, but make sure you have more than enough volunteers at hand to be able to operate all access points and to combine the sanitary and security check for the participants' comfort", advised Marie Anne to the 30 or so event experts participating in the webinar.
For the athletes' warm-up zone with restricted space, access control proved more complex, and athletes were only allowed to enter this zone ahead of their competition, in order to ensure compliance with the social distancing rules.
Considering the sensitive nature of medical data, Wiz-Team founder and CEO Johann Woringer clarified: "All of the data processed by Wiz-Team is in a secure cloud. In addition, Event-Works allows us to clearly define who can see which kind of data. In Toruń, only the medical team was granted access to the medical data. Post-event, all this data was deleted."
In the future, it is aimed to automate the medical data integration into Event-Works via a specific API in order to speed up this process.