Wiz-Team is the Official Software and Solutions Provider for Core Games Management Systems for the Birmingham 2022 Commonwealth Games; but it doesn't end with just the big four – Accreditation, Access Control, Sport Entries and Qualifications or Birmingham 2022 Queen's Baton Relay Nominations and Route Planning. In addition, Wiz-Team is also implementing their standard Event-Works solution to support the effective delivery of the Birmingham 2022 Commonwealth Games Medal Ceremony Management System and the Observer Programme.
Medal Ceremony Management System
Filled with celebration and emotion, medal ceremonies are always special. National anthems resound in the stadia, national flags are raised in pride, and athletes standing atop a podium see years of hard work and sacrifice pay off as dignitaries drape medals over their neck in recognition of their elite sporting achievements.
However, behind the scenes, there is a whole lot of coordination, preparation and management required to ensure the right people know what to do, where to go, and when. And as we know, even with the best laid plans, there can always be last minute changes.
Introducing our Medal Ceremonies Management solution, which has been designed specifically to assist Protocol teams with coordinating their Ceremony presenters and dignitaries in an innovative way. Wave goodbye to those dense excel spreadsheets and say hello to a mobile, all-in-one, customisable platform.
The star of this implementation is the Event-Works (EW) Sessions module, which is managing the creation, allocation, and oversight of 1500 medal and gift presentation sessions, across 95 different locations, for 350+ dignitaries and special guests. 
Beyond the digital solution, Wiz-Team is also excited to have a more active role during the Medal Ceremonies. Our Advisory Board Chair Ciaran Quinn is among the Ceremony Presenters who just last night help present the medals and gifts to the Men's Freestyle 125kg Birmingham 2022 Commonwealth Games medallists.
After the experience, Ciaran shares: "Birmingham has put on an amazing Commonwealth Games!  Warm and welcoming in the city with an amazing sporting atmosphere in the events.  At Wiz-Team we are proud to be doing our bit to support these great Games.  And personally, it was an honour to be part of last night's Men's 125 KG wrestling medal ceremony.  Well done to all the athletes!"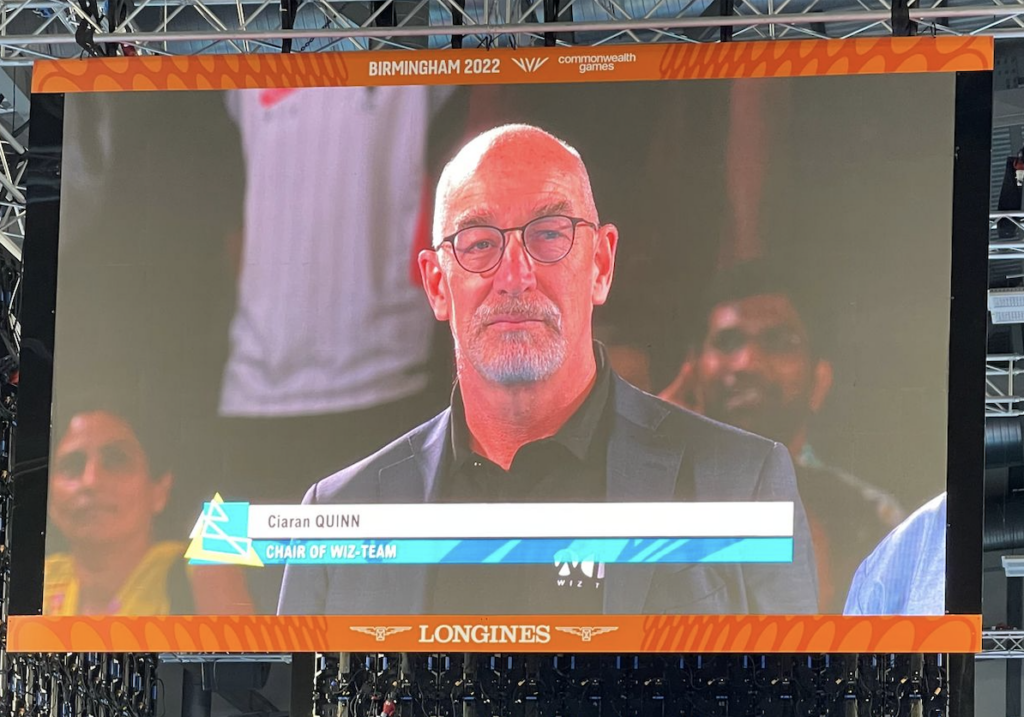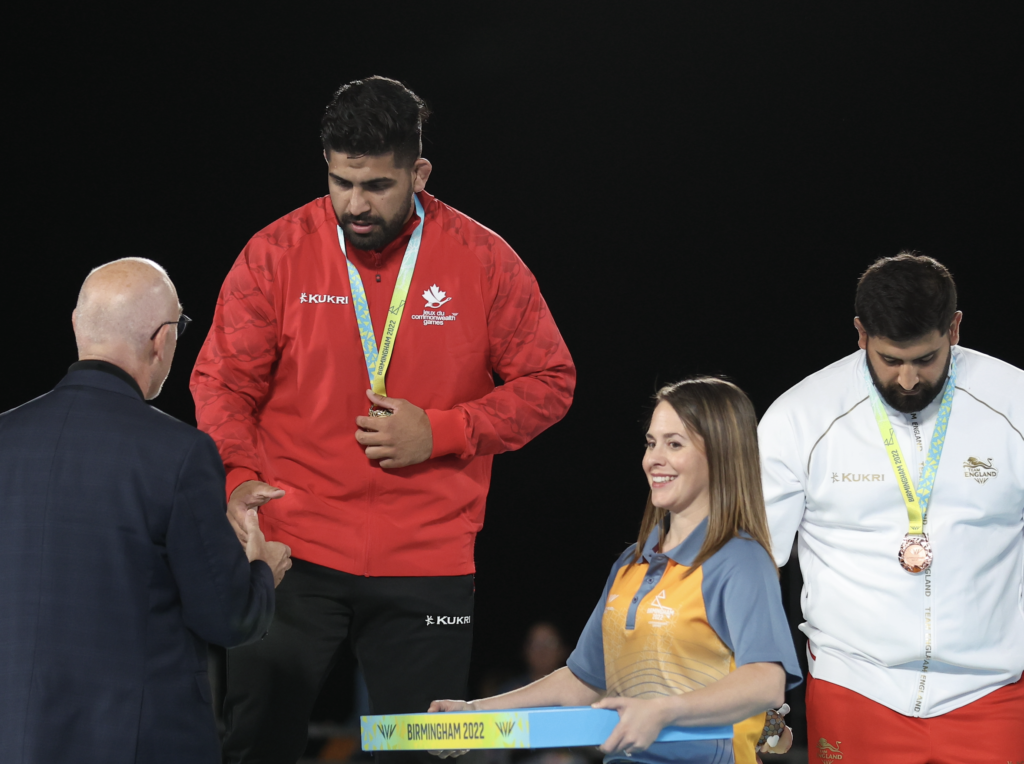 Observer Programme Application
Every major multi-sport event offers a unique and rare opportunity for knowledge sharing and real-time learning experiences for other organising committees of major sport events.  With the Birmingham 2022 Commonwealth Games being one of the first events of its size in the post-covid era, it has become a popular destination for many looking to gather key insights to add to their own planning and preparations.
Coordinating, communicating, and delivering on a 2-week long programme filled with tours, presentations, and sport activities for guests from around the world is no easy feat.  Again, the Event-Works standard solution offers the Birmingham 2022 Commonwealth Games a streamlined all-in-one solution for event attendee and schedule management.
As with the Medal Ceremony Management System, the web-based EW Sessions module is at the centre of this implementation. Tightly integrated with Wiz-Team's EWToGo mobile application organisers brings event programme, communication, and key information to the fingertips of attendees.
For both the Medal Ceremony Management system and the Observer Programme event attendees can review available sessions, descriptions, location information, maps, images of each activity, and much more.  Push notifications keep attendees informed of schedule changes and key event information.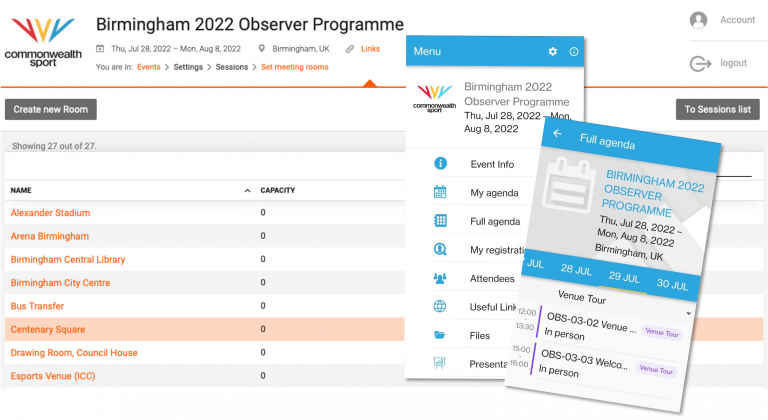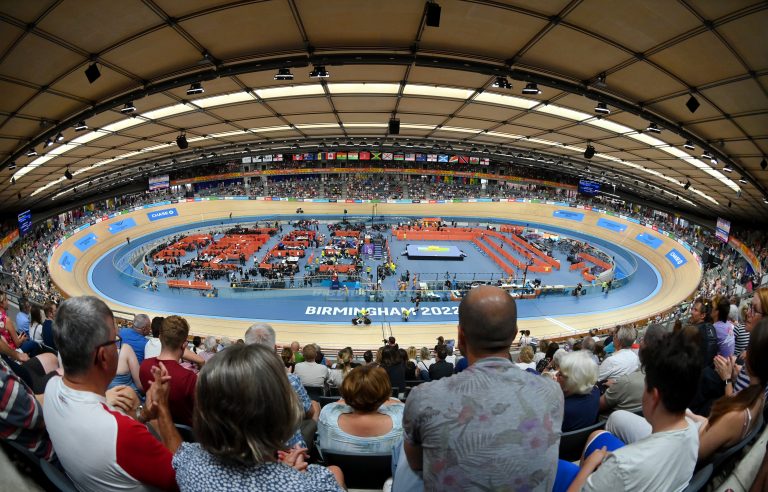 EW ToGo will also allow participants to build their own event programme from the application selecting their daily activities, accepting invitations to activities, and adding themselves to waitlists for those fully booked. 
Delivery of these two scope extensions at the Birmingham 2022 Commonwealth Games have been led and supported by Swiss-based delivery Managers Gwendoline Killary-Castro and Elisa Pinheiro-Brown.
If you are interested in learning more about Event-Works and its applications, get in touch. 
#WizTech #EventWorks #EventManagement #B2022